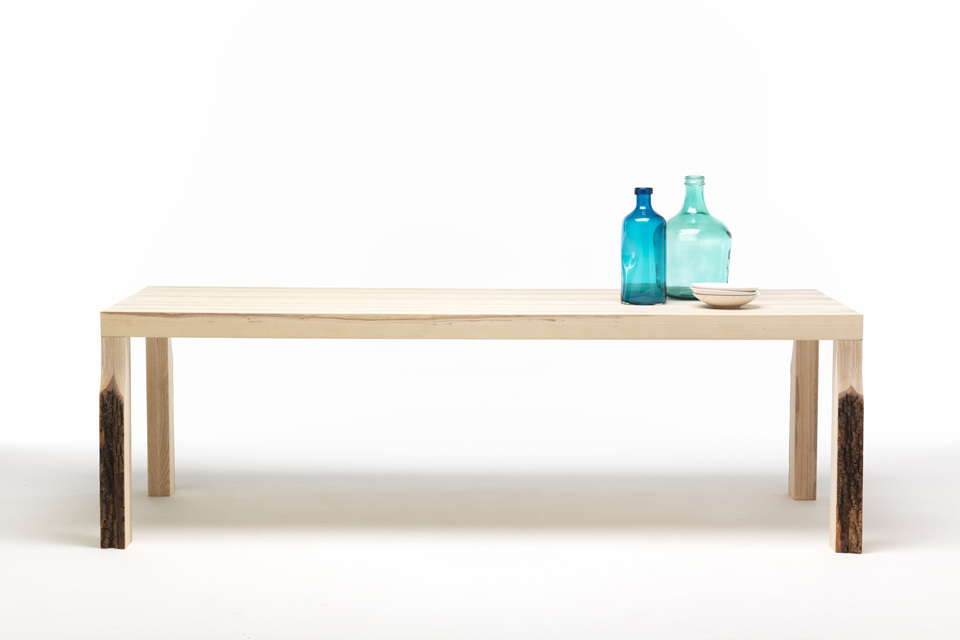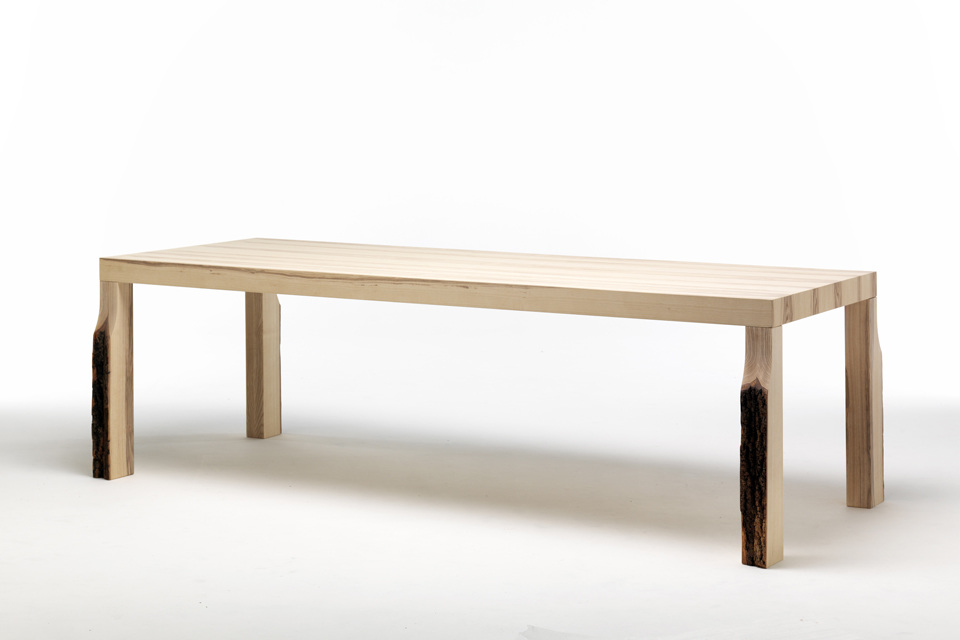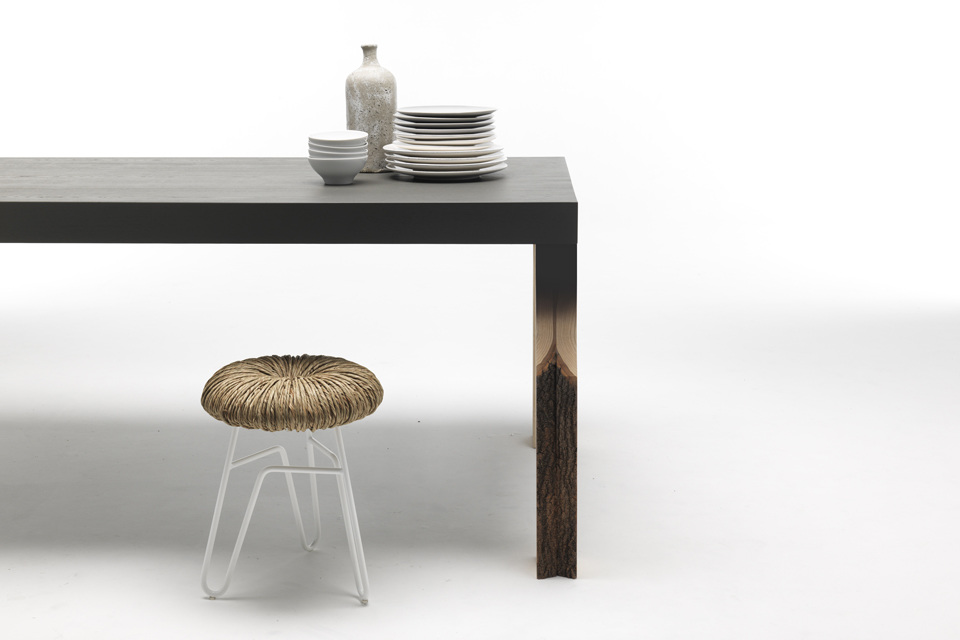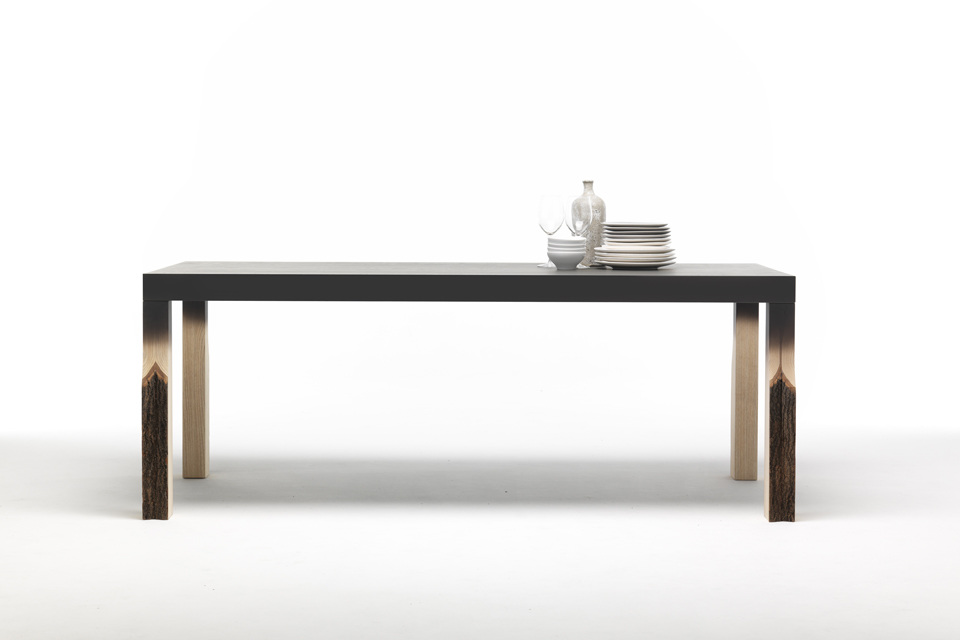 Solid ash,
200 x 90 x 74 cm
In film editing, a fade is a gradual transition from one image to another. This effect is created by controlled double exposure from frame to frame; transiting from the end of one clip to the beginning of another.
In the production process, matter is subjected to transformation, from raw material to finished object. This transition occurs through machining.
The Crossfade table is a « freeze frame » in the process, to imagine a product, fixed in the middle of its transformation, to make a «fade» between the raw material and the finished object.