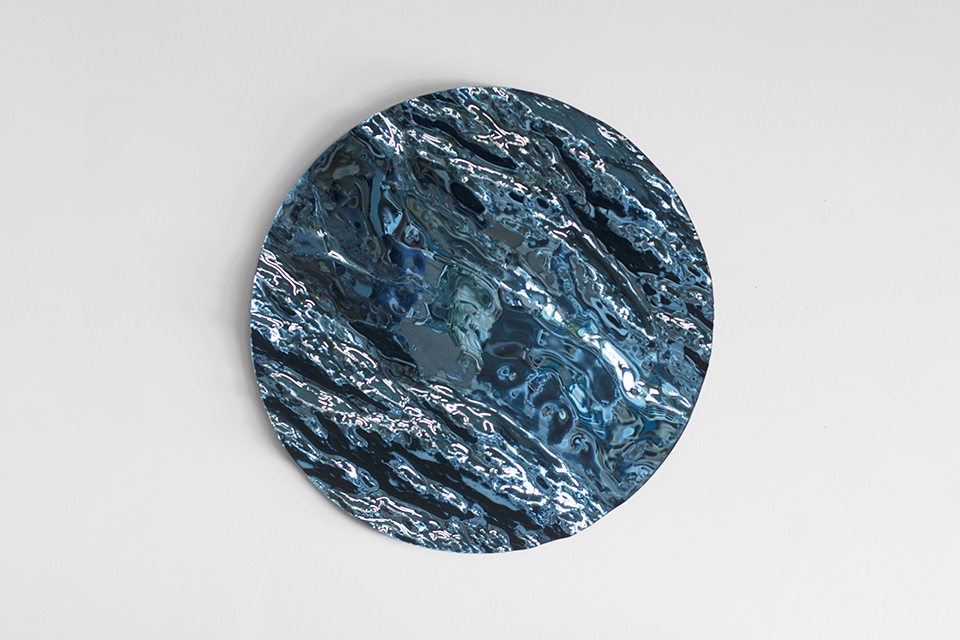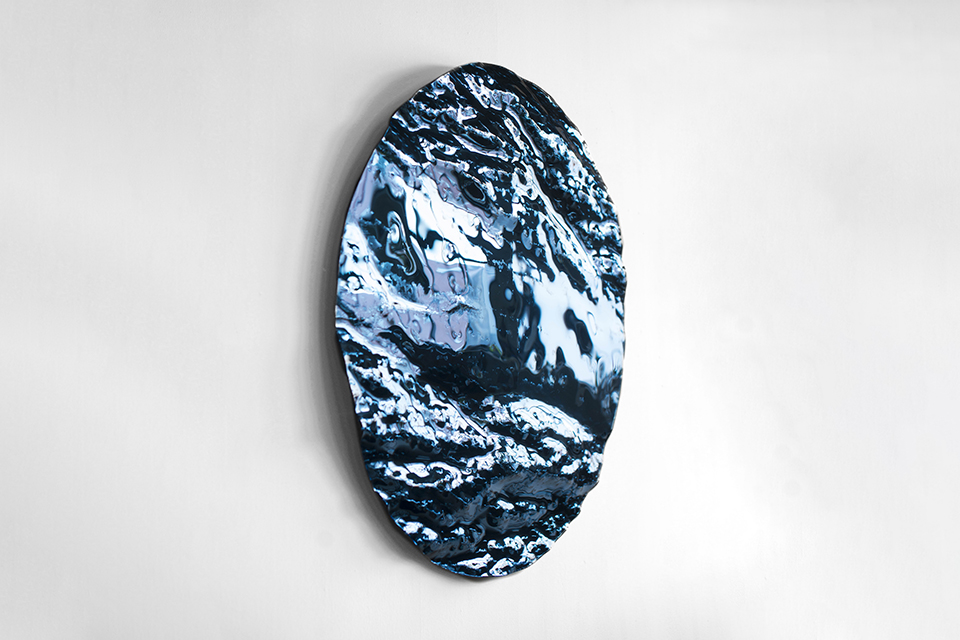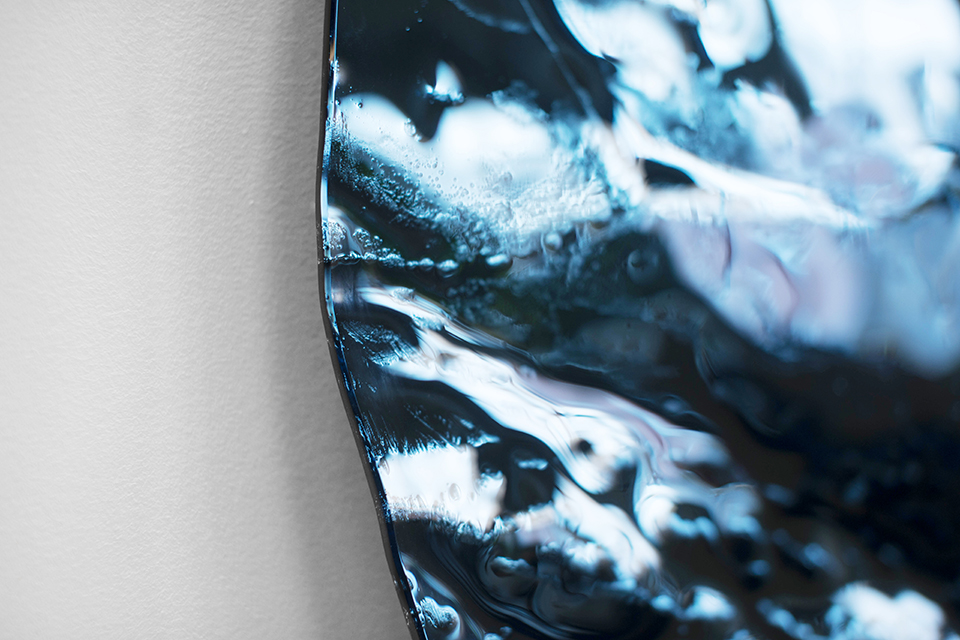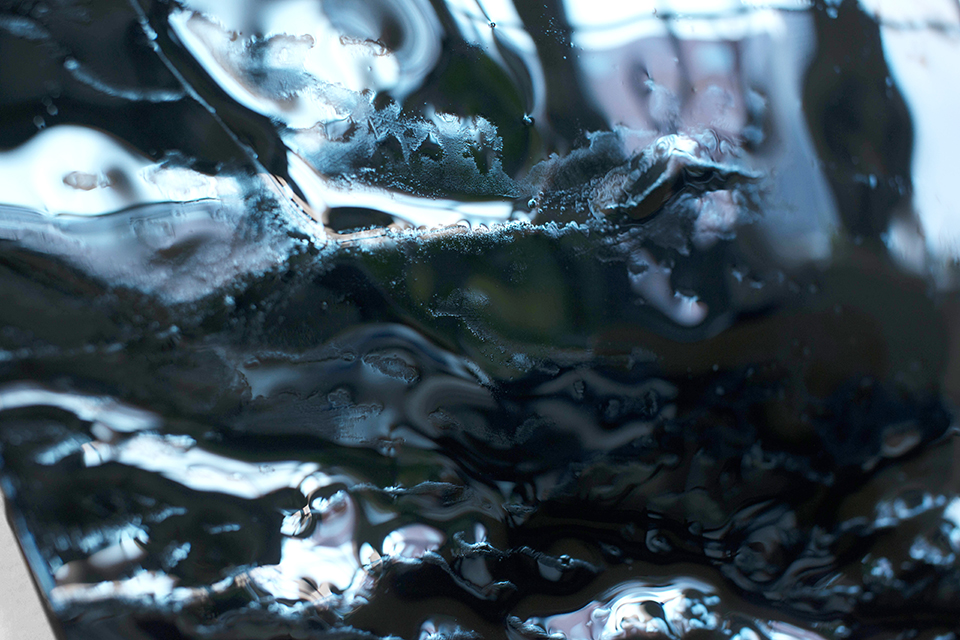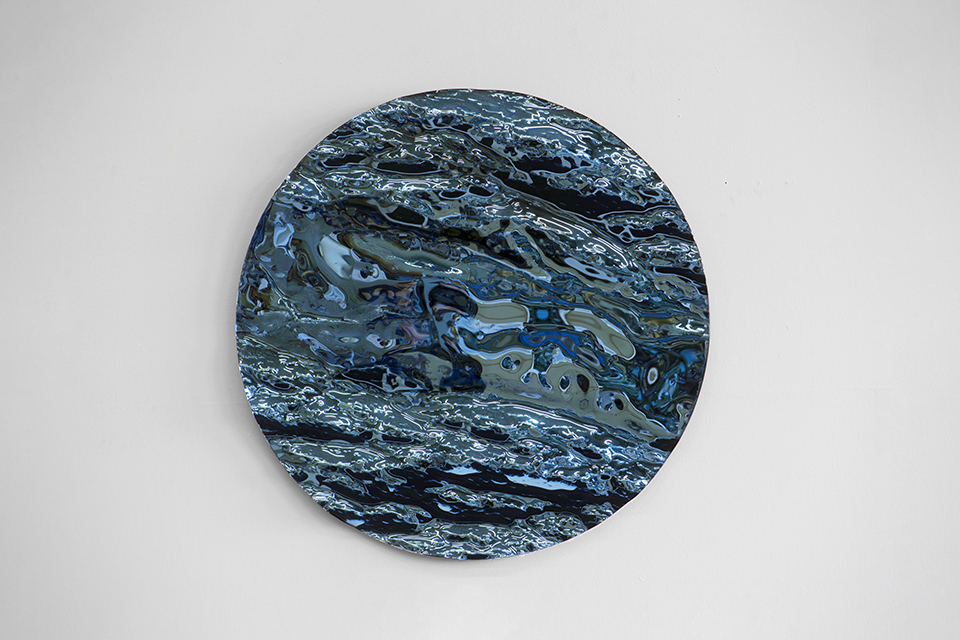 Thermoformed & silvered blue glass
Ø 110 cm
Glaz, is a mirror inspired by the destructive wave phenomenon in the ocean.
When two waves meet in such a way that the crest of one wave meets the trough of another, the result is a lower amplitude.
The title Glaz, is a reference to the water color of the ocean in Brittany, this is a specific color, a mix of green, blue and grey.